Savings To Enhance Your Daytona Trip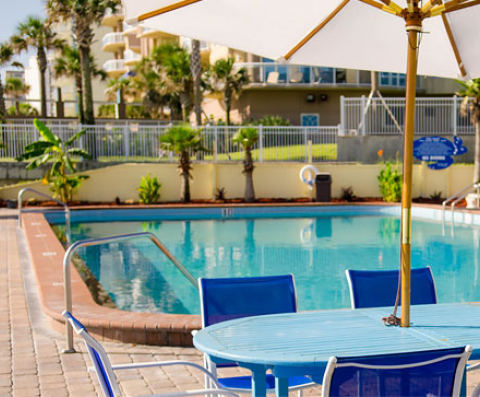 Oceanside Inn is the perfect place to stay to save money no matter the time of year. We have seasonal and year-round specials and discounts so there's always a way to stay that won't wear out your wallet. Select the best promo for you, check if your dates are available and book right online. Cha-ching!
Pool surrounded by loungers with hotel building in the back

Weekday Savings

Save 20%

Sneak off to Daytona Beach for a midweek getaway and save 20% off your stay from Sunday through Thursday!

Subject to availability, Blackout dates may apply, May not be combined with other offers, Valid for new reservations only

Woman with sunhat walking next to husband by the beach

FL Residents: Read This!

Save 15%

If you have a Florida address, take advantage of our exclusive 15% Florida resident discount any time of the year. Book now! Some restrictions may apply.