Savings To Enhance Your Daytona Trip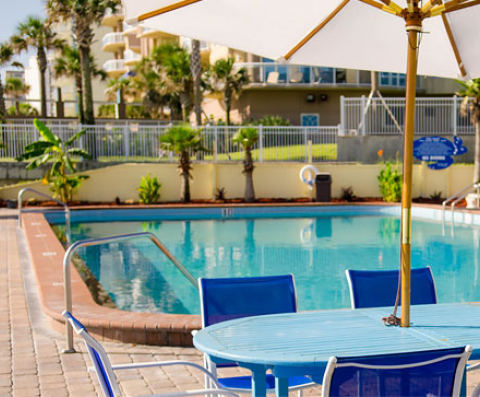 Oceanside Inn is the perfect place to stay to save money no matter the time of year. We have seasonal and year-round specials and discounts so there's always a way to stay that won't wear out your wallet. Select the best promo for you, check if your dates are available and book right online. Cha-ching!
Pool surrounded by loungers with hotel building in the back

Warm Winter Escape

Save 20%

If the cold is getting old, then head to Daytona and book with us. Book now and receive 20% off when you stay 3 nights or more! Easy, hassle-free and fun. You deserve it.

Woman with sunhat walking next to husband by the beach

FL Residents: Read This!

Save 15%

If you have a Florida address, take advantage of our exclusive 15% Florida resident discount any time of the year. Book now! Some restrictions may apply.

Older couple walking beside the ocean shore

AAA & AARP
Member Discount

Save 10%

Welcome AAA and AARP members! Enjoy a 10% savings on room rates while staying with us. Just show your membership card at check-in and the savings will apply. Based on availability. Some restrictions may apply.